An online way to remember and share memories
Post a message of condolence with photos, images and text.
Use one of our 100's of 'Symbols of Love' or 'Expressions' with your message.
Upload the Service DVD and live stream the funeral.
Add the Printed Material from the service.
Add Funeral Notices, Eulogies and Tributes.
Collect subscribers from every eTribute.
Branded to match your funeral home, and integrated with your website.
Automatic emails to subscribers re-enforce your brand.
View Sample
Watch Video
Learn More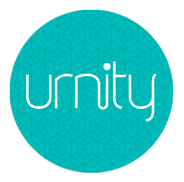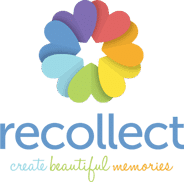 Printed keepsakes for the funeral.
We have a collection of funeral stationery to help families celebrate a life and capture lasting and precious memories that can be passed on to future generations.
We have a wide range of designs available to suit any funeral
Stand out from the crowd with a custom built website from Funeral Studio. Not only do our websites look beautiful, but they are functional too; have your clients complete statutory forms, get instant quotes and more. Your website is not just a tool for the public, but a tool for you.
Got an idea for your next website? Talk to Funeral Studio and we will see how we can make it happen.
Contact Us
Brands developed by Funeral Studio






The stream of messages coming in about Dad has uplifted me like you wouldn't believe. Every time I look at my phone I see a new message about Dad. Mum is not up to looking at the messages yet, but when she does she will be so happy.
Dr Mark Bestmann
Community Funerals Client
My family and I just want to thank you for the wonderful job you did on Michael's booklet, especially in such a short time frame and with so many changes. Your helpfulness and reliability certainly made the process less stressful for us.
Chris Shacklock
Bethel Funerals Client
We have found working with you guys so easy and pleasant – everybody here always has nice things to say about the folk at Funeral Studio, so thank you for making this transition so positive for us!
Sarah Mackey
Multimedia Supervisor at Millingtons
Thank you so very much for this etribute. It has been a great comfort to me to get all those tributes to my darling Allan.
Irralee Ross
William Barrett & Sons Client
Thank you so much for the wonderful service you provided for our family. The booklet was a marvellous addition at the funeral and really captured Loris' spirit.
Peter Old
William Barrett & Sons Client
Just want to say thank you for an amazing job …the booklet looks incredible, I'm in awe!!
Carmel Lombardo
William Barrett & Sons Client
eTributes allows us to capitalise on the potential of technology and social media and we have been delighted with how our community has embraced it. We are also pleased with the number of people who subscribe to eTributes, exposing us to potential new clients.
Adrian Barrett
William Barrett & Sons
What impresses us most about Funeral Studio is their focus on Customer Service - it's exceptional. Integrating eTributes into our website was seamless and we are delighted to see our clients embracing it.
Russell Messenger
Compassionate Funerals